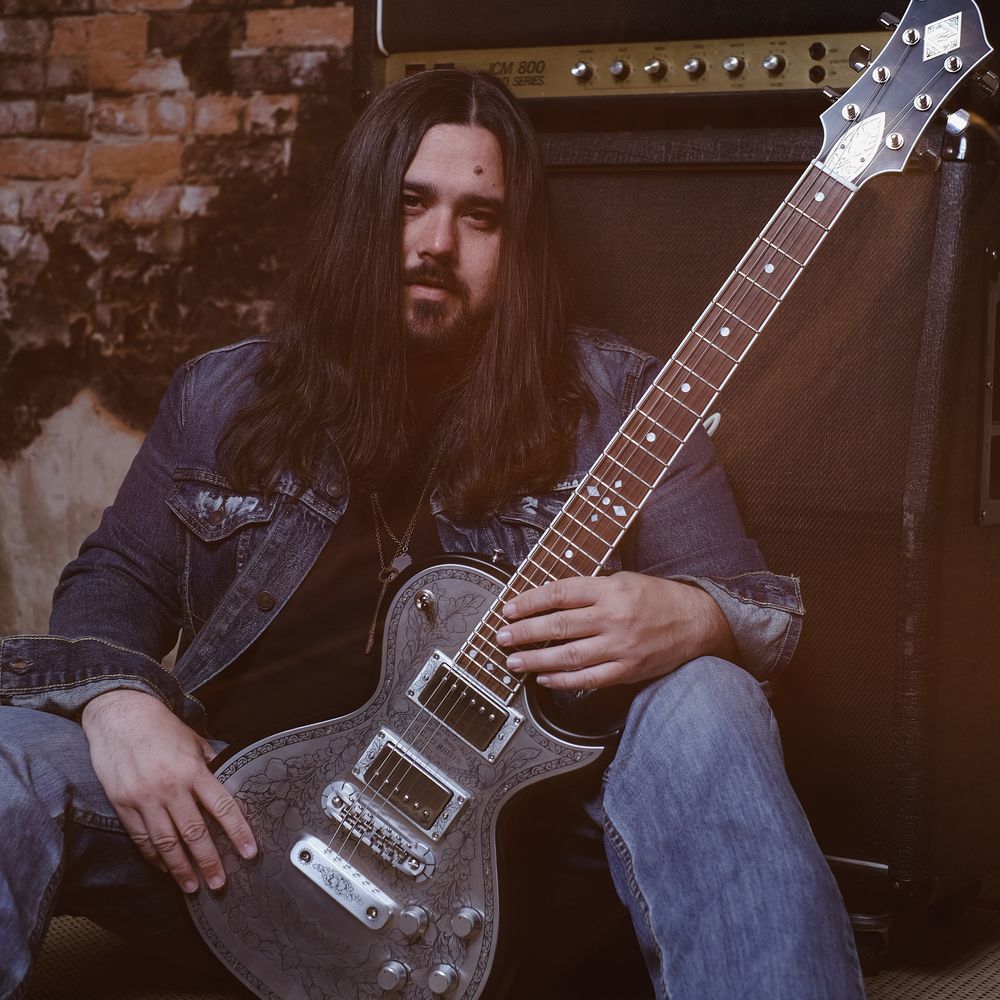 Derrick Dove, the singer and guitarist for Derrick Dove & the Peacekeepers, hails from South Georgia which would help explain his type of Blues influenced Rock & Soul. He grew up with a radio DJ father, Dangerous Don in the Mornings, in Tifton, Ga, as well his dad was in a local band. His dad exposed him to the sounds of Little Richard, Jimi Hendrix & Stevie Ray Vaughan at a very early age. This is how Derrick began his musical journey.
Derrick started playing drums in his father's band when he was 10 but at age 12, he found his true love, the guitar. One night while watching Austin City Limits with his dad, they aired "Stevie Ray Vaughan - A retrospective" and Derrick knew he wanted to play the blues as he heard it in his own mind. Derrick started his own band at 15 and joined the Michael Stacey band when he was 21 touring the nation. After 5 years on the road Derrick spread his wings and started to fly solo. Derrick recorded & released his first EP in 2010 & won Best Blues Guitarist South Georgia/ North Florida region in Tallahassee, FL in 2011.
Derrick has spent the years since working on his craft by touring & recording. He released his first LP, Derrick Dove & the Peacekeepers, during 2018. The album debuted at #5 on the iTunes Blues Charts with the help of airplay on SiriusXM BB King's Bluesville and opening for acts such as Blackberry Smoke, Gary Allen, Drivin & Cryin, and the Kentucky Headhunters to name a few.
Derrick is currently touring and working on his next EP of influential covers to be released first first half 2021, a new single each month, as well as a new album which he is dedicating to his father who recently passed. The album is scheduled to be released Winter 2021.
What People are Saying...
"

...my predictions are confirmed ... Haynes-Seger together. I do not know if Haynes entering the Silver Bullet, or Seger replacing Warren in Dose ..." - Jose Navas
"

Southern Rock and then the kind that lies roughly somewhere between the Allman Brothers & the Tedeschi Trucks Band with a high Bob Seger content" - Peter Marinus
— Blues Magazine
"

Derrick Dove believes in the Blues, in Soul, in Rock..." - Bernardo De Andres
— RockTheBest.com
Debut Album - Music Videos
Lockdown Sessions - Music Videos